ABOUT
Biolympiads.com is a popular website designed to help you prepare for biology olympiads and other STEM competitions. Whether you are preparing for your national biology olympiad, school biology exam (for example, AP Biology), MCAT, BMAT or if you are simply interested in life sciences, Biolympiads.com is for you.
Established on 4th of July 2014, Biolympiads.com contains information not only about biology olympiads from all over the world (including USABO, IBO, BBO, INBO and many others), but also about other biology-related competitions ranging from the Science Olympiad to Science Bowl to Brain Bee. We also gathered a list of various science-related competitions, including research project contests, summer internships, and essay contests.
USABO Problem-Solving Training Course
Join our USABO Problem-Solving Training Course this summer! It consists of hundreds of problem-solving videos aimed to help students prepare for the USABO Open and Semifinal exams.

The USA Biology Olympiad is the premier biology competition in the USA. The competition begins in February with the Open Exam, which is open to every high school student. The top 600 students, based on the scores on the Open Exam, are invited to the Semifinals, and the top 20 students from the Semifinals are invited to the Finals. If a student makes the USABO Semifinals or the Finals, then he or she has a legitimate claim to be one of the top 600 or top 20 biology students in America, respectively.

The goal of the Biolympiads USABO Problem-Solving Course is to prepare highly motivated students to compete in the USABO. The students will learn how to solve questions efficiently and in the least amount of time. Guided by USABO Semifinalists and IBO medalists, course participants will gain invaluable critical thinking skills and learn test-taking strategies.

The course is delivered completely offline. Students will be able to access the Teachable platform where they will find videos with step-by-step explanations of the most complicated biology olympiad questions. All lectures are accompanied by a handout, worksheets, and further reading assignments. 
Course curriculum:
The course will be divided into 4 modules:
Problem-solving in USABO Open exams
Around 100 USABO Open exam questions will be explained step-by-step.
Problem-solving in USABO Semifinal exams
Around 50 USABO Semifinal exam questions will be explained step-by-step.
Statistics and probabilities
You will learn about the most important statistical tests, descriptive statistics, and probability theories for the biology olympiad. The video explanations will contain lots of practice problems to help you apply your knowledge to real biology olympiad problems.
Advanced problem solving, data analysis and result interpretation
Around 100 USABO Semifinal, IBO and advanced biology questions will be explained and solved by our tutors. This will help you learn how to interpret graphs and illustrations, analyze data, and interpret results. This includes the 2021 and 2020 USABO semifinal papers.
HOW TO REGISTER?
Sign up at https://biolympiads.teachable.com/p/problem-solving-in-biology-olympiads.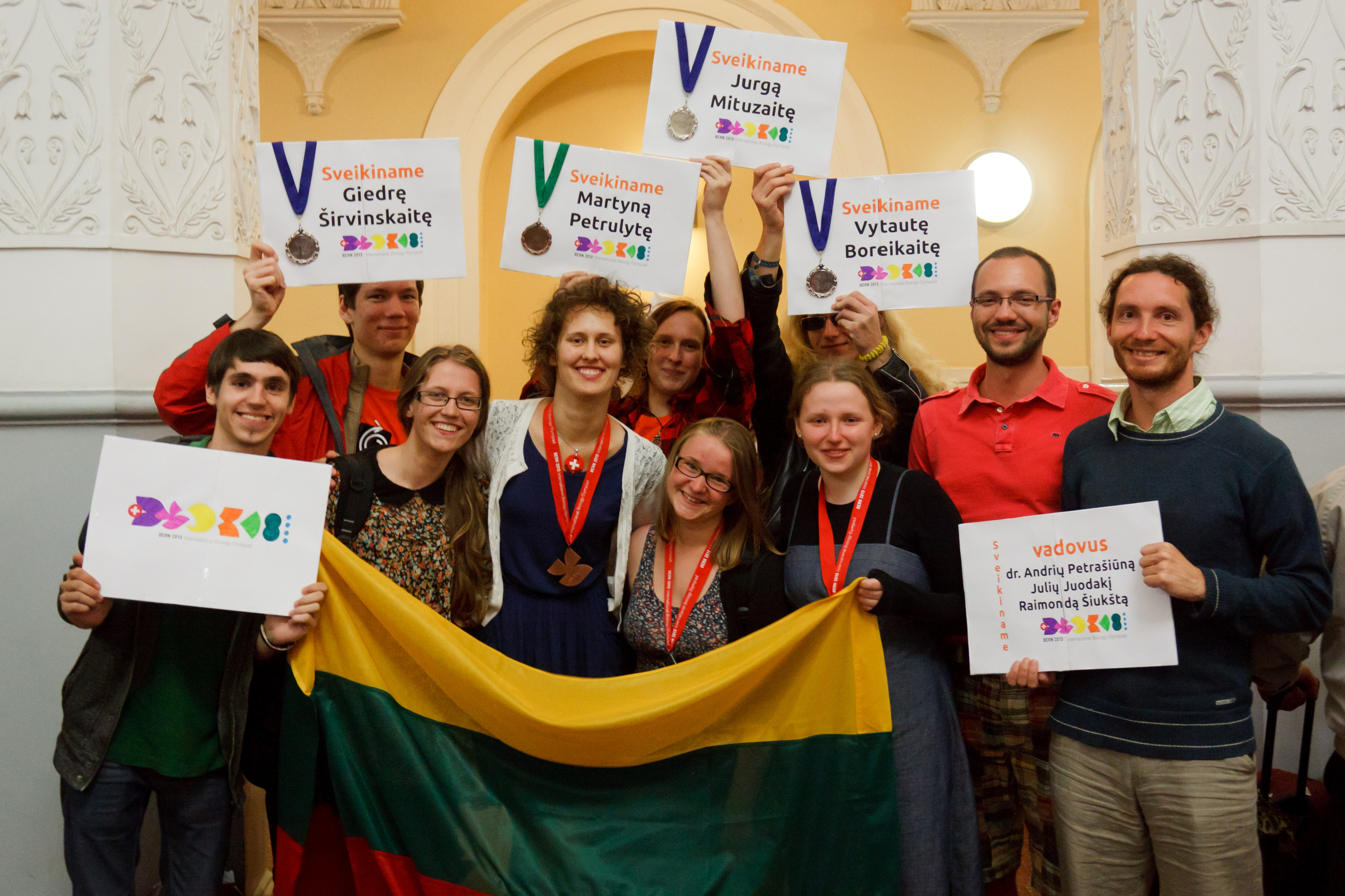 My name is Martyna and I am a edupreneur passionate about biology and science education. I participated in the International Biology Olympiad 2012 in Singapore and International Biology Olympiad 2013 in Switzerland. In addition, three times in a row I won a gold medal in the Lithuanian National Biology Olympiad (LitBO).

I obtained my BSc (Hons) degree in Biomedical sciences (Anatomy) in 2017 from the University of Aberdeen, UK. In 2018, I published my first book, 'How to Prepare for the Biology Olympiad and Science Competitions'. In 2023, I obtained an MSc in Biological Sciences at Clemson University, USA.
Publications

PETRULYTE, M. (2019). THE USA BIOLOGY COMPETITION SEMIFINAL EXAMS 2004 - 2010 WORKED SOLUTIONS. ISBN-13: 978-1796788228.
PETRULYTE, M. (2019). THE USA BIOLOGY COMPETITION SEMIFINAL EXAMS 2011 - 2015 WORKED SOLUTIONS. ISBN-13: 978-1797074412.
PETRULYTE, M. (2018). HOW TO PREPARE FOR THE BIOLOGY OLYMPIAD AND SCIENCE COMPETITIONS. ISBN-13: 978-1527227224.
PETRULYTE, M. (2018). THE BRITISH BIOLOGY OLYMPIAD WORKED SOLUTIONS. ISBN-13: 978-1791325190.
PETRULYTE, M. (2018). THE USA BIOLOGY COMPETITION OPEN EXAMS 2005- 2017 WORKED SOLUTIONS. ISBN-13: 978-1999344405.
AHMED, Z., PETRULYTE M. ET AL. (2017). EVALUATION OF THE BENEFITS OF A STRUCTURED INSULIN PUMP START PATHWAY. DIABETIC MEDICINE, 34:183-184.
PETRULYTE, M. (2016). ENTICING SMELL OF CANCER. J CANCER DIAGN, 1:108. DOI:10.4172/2476-2253.1000108.
PETRULYTE, M. (2016). OLD DOG, NEW TRICKS: HAVE WE OVERLOOKED THE PHARMACOLOGICAL POTENTIAL OF ASPIRIN? LABORATORY NEWS, 6(6), PP. 30-31.
PETRULYTE, M. (2015). NOVEL DRUG DELIVERY METHODS: HOW CLUES FROM NATURE CONTRIBUTE TO IMPROVING THE TREATMENT OF LEISHMANIASIS? UKICRS, PP. 5-7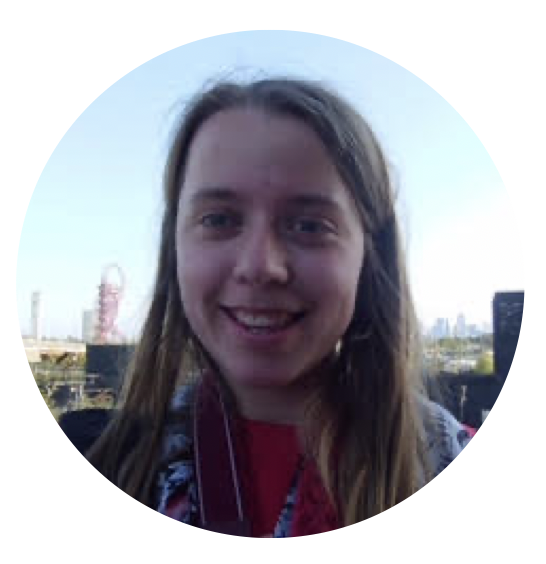 I have recently finished my degree in Animal Science at Canterbury Christ Church University where I got a first class degree. My degree covered everything from Ecology to how animals actually work. I've always been really interested in science, particularly biology. I'm particularly passionate about animal behaviour. I think the more we can understand about animal behaviour, the more we'll be able to protect them! This all led to my huge love of animal photography. You can see some of my photos here www.instagram.com/wildlifeclaire/. I also post blog articles and content to my website - www.claire-nicholson.com.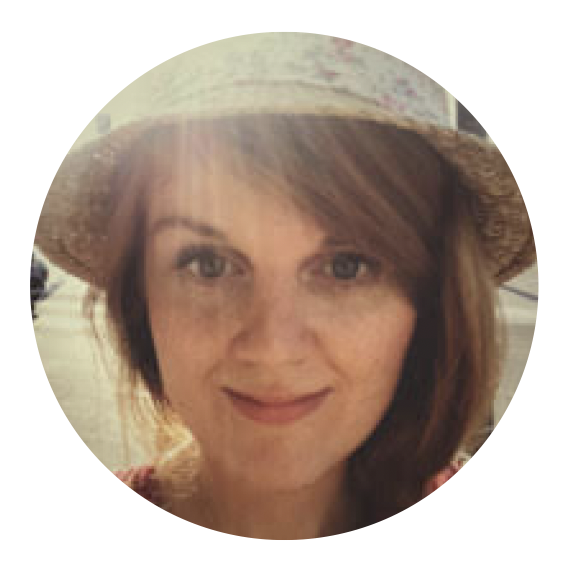 I am a science and medical communications professional with scientific interests in neuroscience and a talent for translating research into accessible and engaging copy. I graduated from the University of Bristol in 2012 with a degree in Biochemistry. I obtained my MSc Neuroscience degree in 2018 from the University College London.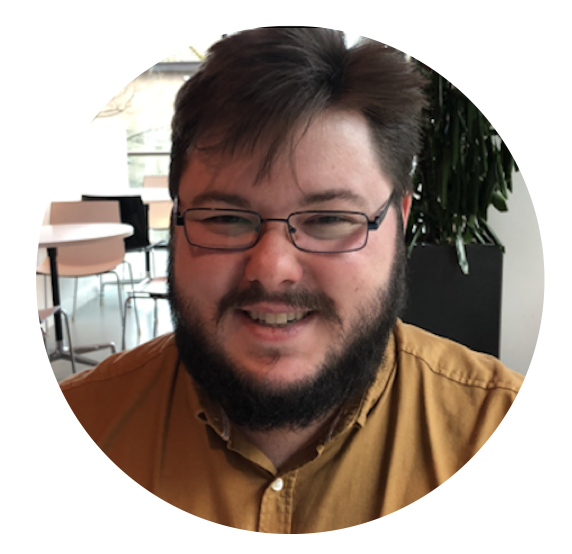 I studied BSc Molecular Genetics, then Science Communication and Public Engagement as an MSc. I worked in a Science Centre for three years, writing educational stage shows for the public, and teaching others how to speak about science. 
I also have a wee bit of experience with voice-work, as I hosted my own radio show at the Dundee Student's Union for four years. Finally, I am a massive geek, enjoying video-games and tabletop roleplaying in my time off.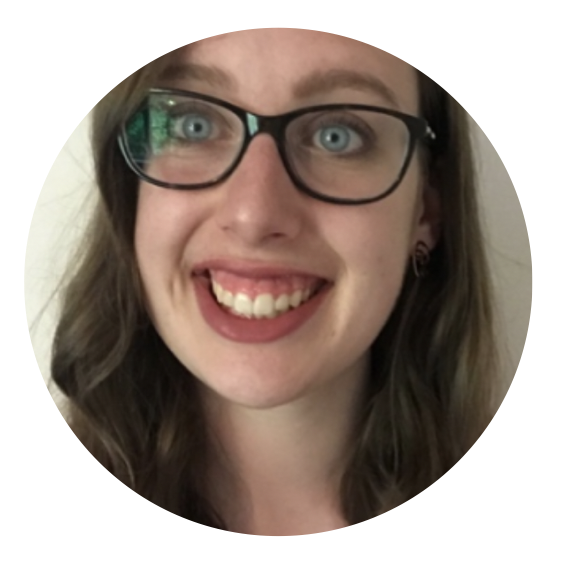 I am in my final year at the University of Leicester where I am studying BSc Medical Biochemistry with a Year in Industry. My particular interest in Cell Biology stems from my Year in Industry with GlaxoSmithKline, where I worked in in the Functional Genomics department on the development of a novel cardiotoxicity assay using iPSC-derived cardiomyocytes. I aspire to pursue a career in public engagement and science communication.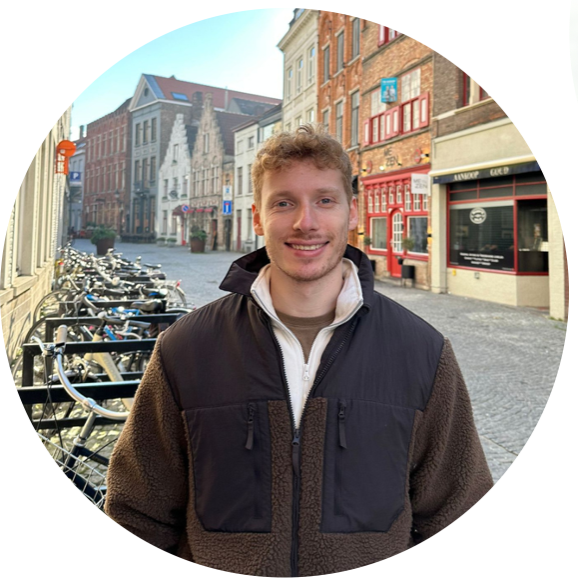 I graduated with a degree in Biomedical Sciences from the University of Manchester in 2019, where I spent time investigating the role of the circadian clock in the development of obesity. Alongside my studies, I worked in hospitals and ambulances to prepare for medical school which I will be beginning in 2020. As well as qualifying as a doctor, I would like to further explore the world of research and see what's out there!
I have joined the team of the Biolympiads Crash course back in August, 2019. Honestly, I am less crazy about biology than my sister Martyna, the founder of Biolympiads.com. However, since I was a little girl, I was interested in natural sciences and so in 2019 I obtained an MBBS Medical degree. Currently, I work in Czech Republic in a clinical research company.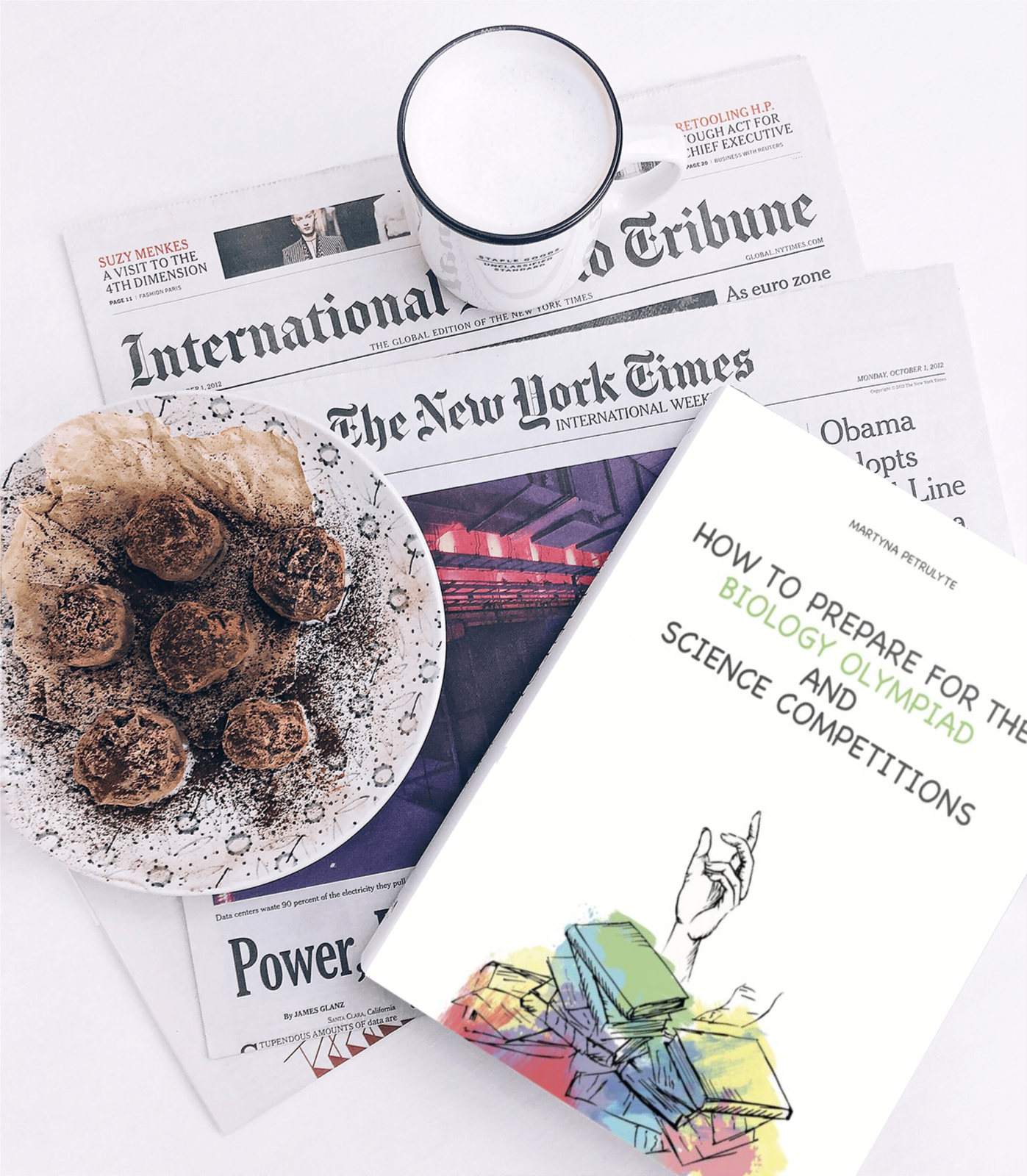 How to Prepare for the Biology Olympiad and Science Competitions

Science competitions test a student's level of knowledge, power of scientific reasoning, and analytical thinking outside of the regular school curriculum. A systematic approach and smart study regimen are both required to get good results in science competitions. In this book, you will find many tips and tricks for how to study and prepare for science olympiads. Moreover, you will learn how to:
• boost your motivation
• cope with failures and anxiety before the tests
• defeat procrastination
• manage your time
• memorize information quicker and more effectively
• organize your study material
• read a science textbook
• plan your study schedule
• develop practical skills
• get into and survive in the lab.
Furthermore, you will find essential test-taking strategies for tackling the olympiad exams and example-based tips on how to develop critical thinking and problem solving skills.

Get your copy at https://amzn.to/3scuXb9.